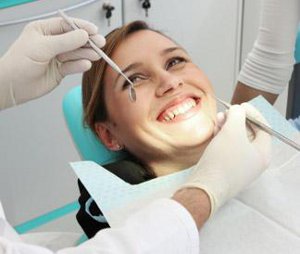 Gover and Gover Dentistry has been a leading Cosmetic Dentist in Raleigh, NC for years. Providing "cosmetic dentistry you can smile about" with a full line of dental care, teeth cleaning and oral hygiene products and services, the Govers'  dental practice is exactly what you would expect. But it's their specialization in Cosmetic Dentistry, sometimes known as "Aesthetic Dentistry" or alternatively "Esthetic Dentistry," that really sets them apart.
Raleigh Cosmetic Dentist Services
tooth fillings including tooth colored composites – no more "metal mouth"
teeth whitening
composite restorations
crowns and bridges
composite and ceramic veneers
full coverage ceramic crowns
tooth replacement services – partials, implants and dentures
The Govers offer more dental services than you see listed here, but this is a good representation at least of the restorative or cosmetic dental procedures they can perform. However, as you will see once you get to know them, their first emphasis is on education and prevention. You will find they have a genuine interest in your oral health and well being, and they sincerely hope to help you with your oral health so you won't need the cosmetic procedures they offer.
As part of that ongoing commitment to servicing all of your preventive and general dentistry needs, Dr. David and Dr. Susan are backed by an experienced staff of 5 dental hygienists and 4 dental assistants. This highly trained and dedicated staff shares the same passion and commitment to their patients as the Govers and stand ready to help with all of your general dentistry needs such as general exams, teeth whitening, teeth cleaning, x-rays and more.
But if you ultimately find you need a cosmetic dentist, we would be honored at Gover and Gover Dentistry to help you get back your smile. Our excellent customer service staff looks forward to serving you. For the trusted cosmetic dentist Raleigh NC turns to, please don't hesitate to contact us at 919-283-4408.
Video About Gover and Gover Cosmetic Dentists in Raleigh NC



Gover and Gover Dentistry
3840 Ed Dr #120
Raleigh, NC 27612
(919) 283-4408