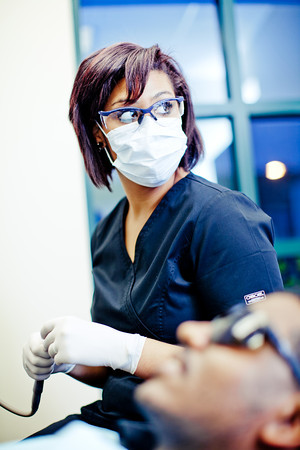 For General Dentistry in Raleigh, Gover and Gover is one of the leading dental practices you can call to help you maintain proper oral hygiene and tooth health. At its most basic, "General Dentistry" is the category of dentistry involved with prevention, diagnosis and treatment of a variety of tooth, gum and/or maxillofacial or jaw-related health issues.
Good general dentistry by nature is preventative, and it is one our main goals at Gover and Gover Dentistry to educate all our patients on how to maintain the best possible oral health. We want to help all of our patients develop an oral health plan that stimulates oral health, fights gum disease and helps ward off other dental hygiene problems.
Naturally one of the first suggestions, as recommended by The American Dental Association (ADA), is to get a comprehensive dental exam and teeth cleaning every six months by one of our skilled dentists. And although we offer some of the best restorative and cosmetic dental procedures in Raleigh, regular dental checkups and proper oral health maintenance will prevent the development of serious dental problems that require these invasive, costly treatments.
General Dentistry Services offered at Gover and Gover
Some of the basic dental services offered at Gover and Gover include dental exams, X-rays, teeth cleaning, tooth scaling and polishing. We also screen for the signs of oral cancer in all of our dental exams.
Comprehensive Dental Exams and Checkups
As we've already mentioned regular dental exams are a major part of maintaining your oral health for years to come. Our dentists take this responsibility seriously and expect to earn your trust as a patient by being both thorough and honest with your oral assessment.
Dental X-rays using Digital Radiography
Digital X-rays have become the industry standard now, but Gover and Gover was one of the first to adopt this technology. Digital dental X-rays offer faster and more detailed results and allow us to easily show our patients via computer monitor or share these results with an outside specialist if necessary. An additional benefit is the reduced radiation which is now a tenth of older technologies.
Teeth Cleaning, Scaling and Polishing
The Gover and Gover team has a highly skilled group of dental hygienists who will take the time to clean your teeth thoroughly. If scaling and/or polishing are needed, they may perform these services in consultation with one of the dentists.
For any of your general dentistry needs, we are accepting new patients at Gover and Gover Dentistry and welcome you to contact us.